Nepal & Myanmar cancel visits, Seoul and Tokyo getting tough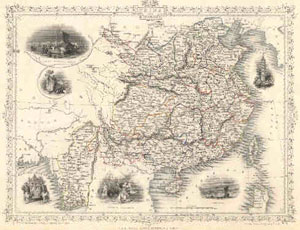 Dec. 15 – China is facing increasingly hardened diplomatic attitudes from its neighboring countries, with four – Nepal, Myanmar, South Korea and Japan – allowing protests at varying degrees of what is considered Chinese belligerence.
A South Korean coastguard official was stabbed to death at sea after the Korean coastguard intercepted a Chinese fishing vessel in its waters in an incident the South Korean media have talked up as "Chinese Piracy at Sea." The Chinese vessel's captain has been charged with murder and 17 Chinese fishermen have been detained. The situation further deteriorated between the two countries after what sounded like a gunshot was fired at a window of the South Korean Embassy in Beijing on Tuesday afternoon.
Tokyo is expected to lodge protests after China sent their new, and largest 3,900-ton armed patrol ship on its maiden voyage to islands and areas considered disputed between China and Japan, including several offshore oil and gas fields and various Sino-Japanese joint development zones.
Also, in highly unusual moves, Premier Wen Jiabao's scheduled trips to Nepal and Myanmar next week have both been cancelled. Myanmar, which recently hosted US Secretary of State Hillary Clinton recently cancelled a Chinese project to build a Dam on the Irrawaddy River. No explanation has been given for the Nepal cancellation.
China has been more assertive recently in refusing to give ground over disputed border areas, and appears to have been playing too hard to gain projects through use of financial and trade muscle. The Chinese efforts to extend territorial land borders with India, where it claims the State of Arunachal Pradesh in its entirety, as well as parts of Ladakh and Kashmir, have long grated with India. Meanwhile, attempts to claim the whole of the South China Sea, in addition to parts of the East China Sea and Yellow Sea have been stepped up. 2point6billion learns that Chinese Embassy officials around the world have been paying particular attention to antique dealers in maps and similar cartographic relics, buying up whatever they can find, presumably in order to prove long held claims or to destroy examples that do not fit with their stated aims. Officials from nations affected by such territorial disputes may wish to consider the importance of such items concerning both cartographic and anecdotal evidence in ancient and historic documents.